Kids you help
Remarkable stories of courage, hope and healing unfold at Children's every day. And who better to tell their stories than the kids themselves? See for yourself how your support makes a difference in the life of a child.
Pearce's story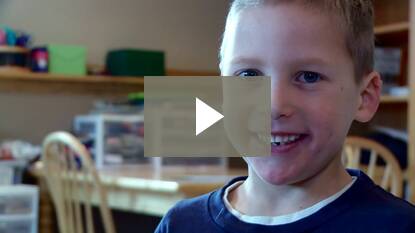 Pearce was born with multiple congenital heart defects. After his birth, he had the first of three heart surgeries at our Herma Heart Center. Today he's a growing, active boy and receives his follow-up care at a Children's location just 20 minutes from his Greenville home in Northeast Wisconsin.
Sam's story
At one point, newborn Sam was given a 5 percent chance to live. A difficult delivery and liver laceration led Sam to Children's Hospital of Wisconsin, where he underwent 11 operations over several months in our Neonatal Intensive Care Unit.
Thanks to lifesaving care he received from the team at Children's — and boundless love and support from his family — Sam's at home where he belongs. Watch Sam's story to learn what makes him so special.
Lillian's story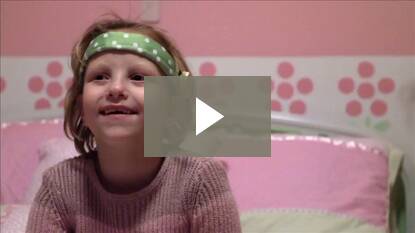 Born at 30 weeks weighing just a little more than a pound, Lillian spent several months in the Neonatal Intensive Care Unit of another hospital with a variety of serious undiagnosed symptoms. Over the next 6 years, Lillian's family struggled through one failed diagnosis after another until she came to Children's Hospital of Wisconsin as a candidate for genome sequencing. Here, she finally found a diagnosis.
The Genomic Medicine Clinic at Children's works in collaboration with the Human Molecular Genetics Center at the Medical College of Wisconsin to help solve the unsolvable and treat children with unidentified, complex health problems. As a result of the genomic testing available at Children's, Lillian has been diagnosed and is undergoing treatment for Trichohepatoenteric Syndrome, a rare and severe condition. Genomics is a powerful tool. When it comes to diagnosis, we never give up.
Lulu's story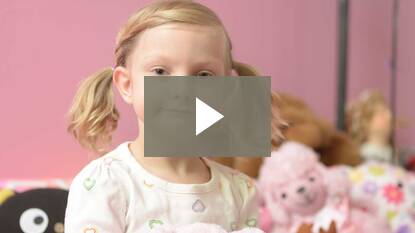 Lulu was just 5 years old when her parents took her to the doctor after a series of bruises and nosebleeds. A routine test confirmed the worst, and she was rushed to our hospital where, that very day, she began treatment for acute lymphoblastic leukemia (ALL).
Lucas' story
Every year, doctors in our Herma Heart Center perform more than 400 open heart surgeries like the one that helped baby Lucas.
Donate now
Connect with us
To contact the Children's Hospital of Wisconsin Foundation, email us or call:
(414) 266-6100
Fundraise on Facebook
Looking for a way to give back to Children's for the impact it has had on your life or someone else's? Facebook Fundraisers gives you an easy way to raise money for a cause you care about. Learn more.